High School Diploma • High School Equivalency • Adult Basic Education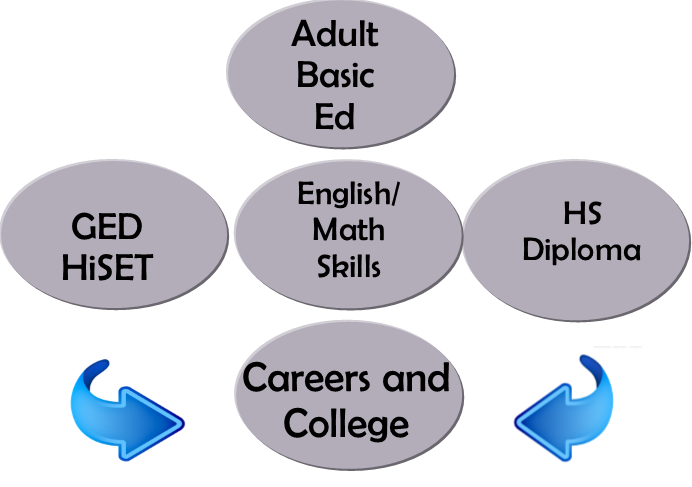 High School Diploma and High School Equivalency Test Preparation classes provide adult students with the opportunity to earn a high school diploma or prepare for the GED and HiSet tests. Classes include textbook assignments, video instruction, computer-aided learning, online instruction, and individual and whole class activities focused on test-taking skills, goal- setting, skill building, and career and life planning. All CACE students develop an individualized learning plan to help you achieve your personal, academic and career goals.
Students interested in High School Diploma, High School Equivalency, and Adult Basic Education (ABE) classes must attend an orientation and take an assessment test prior to enrollment.