Usha Narayanan, Ph. D.
Director of Adult Education
I am honored and excited to return to CUHSD as the new director of Campbell Adult and Community Education. When CACE was founded in 2010, I was fortunate to be a part of the new team led by Dr. Harper, who recently retired as the director of the school. We reimagined adult education and worked to provide quality programs to serve this community. In my new role now, I welcome you to the school and the opportunities that await you. I hope to reconnect with you soon. Contact me at unarayanan@cuhsd.org or call (408) 626-3402.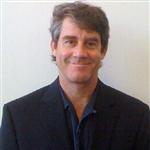 Burr Guthrie
Program Coordinator
Burr Guthrie began his career in Adult Education in 1996 as an ESL teacher and also taught basic skills and computer literacy. He has worked in several school Districts in the Bay Area including Metro Education District, Pajaro USD, Tamalpais UHSD, Oakland USD and Berkeley USD. Burr joined the CACE Team in July 2015. Contact Burr at
bguthrie@cuhsd.org
.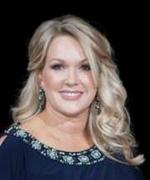 Christine Auran
Guidance Advisor

Christine Auran joined CACE in July 2015 after working in secondary alternative education for many years. Starting out as a Career Counselor and Vocational Expert in private practice, she began her work in education as a Psychology Instructor at San Jose City College and a College Counselor with Milpitas Unified School District. Christine joined San Jose Unified School District in 2008 as a Program Coordinator at Broadway High School where she developed a highly successful child development career technical program, including transformation of the on-site child development center, coordinated all school site testing, as well as support services for a large part of the student population that had yet to find success in a traditional comprehensive school environment. Contact Christine at
cauran@cuhsd.org . Click here for our career counseling information.